About us
At Marinelli's, customers can experience eating gourmet pizzas like they have never tasted it before. Our pizzas are made from the softest dough and are topped off with complementing herbs and spices. We use fresh and real ingredients to maintain our gourmet pizza creations. Our best selling gourmet pizzas include Prosciutto, Stephanie's Lamb Pizza, Salmon Pizza, Vittoria's Caprese, Tandoori Chicken, Phillips Formaggi, Calzone Ripineo and many more. We also serve dessert pizzas such as Nutella Pizza, Marsbar Pizza, Banana Pizza and Strawberry Pizzas. Grab your own slice at 6/39 Dinah Parade, Kellor East VIC. We also offer pickups, deliveries and online ordering services.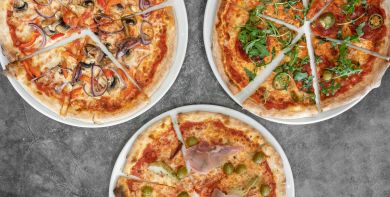 Reviews
Emma
"Amazing delivery driver! Food portions where perfect! I loved the food!!"
21/01/2020
elvinsarkis
"Have not been disappointed yet ??"
19/01/2020
Katie
"Food was absoulty devine and the service was very quick"
28/12/2019
Jason
"Best pizzas in the north, delicious"
26/12/2019